Call 855-553-4291

Domestic - Call 866-557-5419
International - Call 727-571-2200
Call 866-985-2273
Call Direct 531-262-5314
Debit card holders must "Opt-In" in order to receive the debit card overdraft protection. To fill out an "Opt-In" form please click HERE

To dispute a Debit Card transaction call 866.557.5419 or to chat with a member service representative click HERE

If you are traveling and would like to use your debit or credit card, please contact our third party card vendor at 866-557-5419. You can also download our It'sMyCU Cards Mobile app below to set up a travel notification. Otherwise your debit card may be blocked by the fraud department.
Download our mobile cards app and put the control of your cards in your own hands.

For instructions to make your credit card payment, please click HERE

Instructions to Access Your Credit Card Online HERE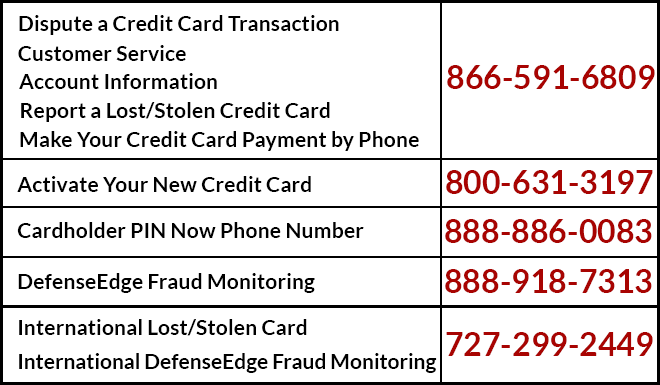 Lost/Stolen Card Contact Address
P.O. Box 31281
Tampa, FL 33631-3281

Auto Rental Collision Damage Information HERE
Roadside Dispatch HERE
To apply for a Credit Card click HERE

For more details about our credit cards click HERE
For mailed and Online Bill Pay credit card payments, please use the address below:
P.O. Box 660493
Dallas, TX 75266-0493

Alloya Corporate Federal Credit Union
Naperville, IL
ABA# 271987635
Further credit:
Illinois State Credit Union
1309 S Center St
Normal, IL 61761
ABA# 271186931
Final credit:
Member name and account number
Please contact us at Member Services or call 309.451.8400
Click HERE for Illinois State Credit Union Privacy Policy Disclosure
Illinois State Credit Union collects nonpublic personal information about you from the following sources:
information we receive from you on applications or other forms
information about your transactions with us or others
information we receive from a consumer reporting agency
We do not disclose any nonpublic personal information about you to anyone, except as permitted by law. If you decide to terminate your membership or become an inactive member, we will adhere to the privacy policies and practices as described in this notice. Illinois State Credit Union restricts access to your personal and account information to those employees who need to know that information to provide products or services to you. We maintain physical, electronic, and procedural safeguards that comply with federal regulations to guard your nonpublic personal information.
Google and Facebook collect some information from our website visitors using cookies. This information simply allows Illinois State Credit Union to better understand who our visitors are and will not be shared with any third-party. To opt-out of Google click HERE

. To opt-out of Facebook click HERE.